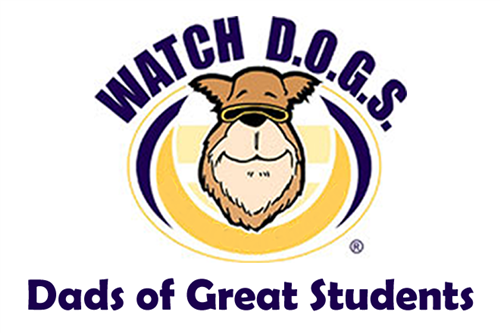 Would you like to be a Watch Dog at Haymarket Elementary? Watch D.O.G.S. signup is now available!
How to Sign Up
Pick a day to volunteer.
Schedule the day off from work.
Order the Official Watch D.O.G.S Uniform short sleeve t-shirt

 

– scroll to the bottom of this webpage to enter the Dogstore.
Contact your child(ren)'s teacher(s) and let them know you are coming. (This is very important!)
Show up.
Sign in at the front office.
Report to the Computer Lab (Room 256) next to the Library.
Look for the Watch Dog Center and follow instructions posted.
Complete the

 

End of Day Survey

 

on the laptop in the Watch Dog Center. If you forget, complete the survey at home. Please use access code

 

1445.
Optional: Join the WatchDOGS official Facebook Group.
Read Before Volunteering
In preparation of your visit, here are documents that you will need to read before volunteering. You can download at home, or read when you get to school. These documents are printed and available in the Watch Dog Center.
Contact
Email our Top Dog, Mr. Sweeney, at HaymarketWatchDogs@gmail.com with questions.